Qvarnstrom / Quanstrom / Kvarnstrom / Quarnstrom Genealogy
Quanstrom Reunion in June 1982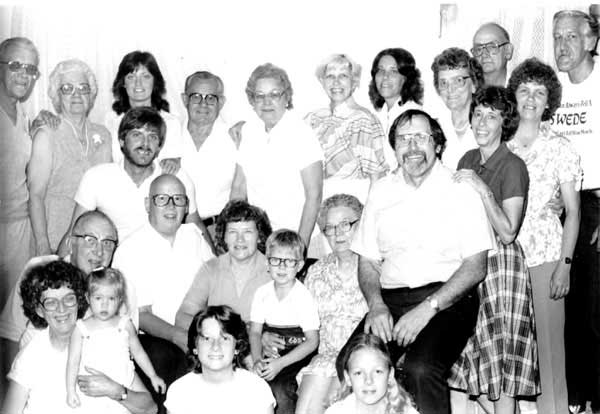 Back row, left to right, Erwin Burton, Avis Swanson, Becky Swanson, Casey Banas, Edna Banas, June Nickas, Kim Quanstrom, Frances Schmitt, Gus Schmitt, and Jim Quanstrom.
Second row, John Swanson, Chris Nickas, Pam Quanstrom, Linda Brewer.
Third row, Gerald Quanstrom, Bertil Kvarnstrom, Ulla Kvarnstrom, Mark Brewer, Imo Hanson.
Front row, Gladys Quanstrom, Nicole Empson, Kelly Quanstrom and Kristi Brewer.